The Pointe Malibu Recovery Center employs experts in the field of recovery.
Our broad range of addiction specialists are skilled and experienced in treating a variety of client issues, including drug addiction, alcohol addiction, process addictions, trauma, and related mental health disorders. Our treatment professionals operate in coordinated and integrated case-tailored teams to treat you, our valued client. To that end, we assemble the correct team of professionals and recovery field disciplines for your individual circumstances.
The staff at The Pointe Malibu also includes recovery experts who are adept in treating depression and anxiety. In conjunction, we treat the frequently associated dependence on drugs and alcohol as depression and anxiety coping mechanisms. Our recovery facility includes staff experienced with, and sensitive to, the unique challenges facing the LGBTQ+ affirmative community.
Quite simply, The Pointe Malibu offers the highest class of treatment professionals, clinical staff, and medical care in the recovery industry. This elite team focuses on individually personalized treatment solutions that address your unique needs.
Meet the Founders of The Pointe Malibu
The Pointe Malibu Recovery Center's founder and chief executive office is a hands-on leader with skills and experience in every aspect of behavioral care treatment center management, operations, administration, business development, and marketing.
Kimberly has built a national reputation through practical training and gained expertise by working in a broad variety of positions with nationally recognized chemical dependency treatment providers including positions with Cliffside Malibu, Director of Business Development; Summit Centers, Director of Admissions & Business Development; Cirque Lodge, National Director of Business Development and Passages Malibu, Director of Admissions & Business Development.
Though her reputation is based on her business acumen, Kimberly's real passion is serving her clients and carrying the message of recovery. She is involved in every aspect of The Pointe Malibu Treatment Center's daily operations but, Kimberly finds the most joy and satisfaction in providing support and guidance to residents, their families, referents, and staff.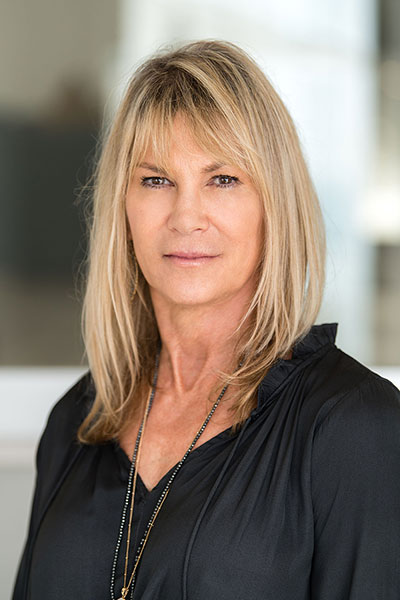 Charles Bentz is the co-founder and owner of The Pointe Malibu Recovery Center. He graduated from Villanova University with a Bachelor of Science degree in Accounting. Charles began his professional finance career in New Jersey at Deloitte and worked as an executive on Wall Street for over two decades, most notably at BlackRock, Inc. and Prudential Securities. Charles co-founded Malibu Beach Sober Living in 2008.
He has been trained as an interventionist by Ken Seeley, John Southworth, Jane Mintz, Dr. Judith Landau, Bill Maher, Dr. Jim Tracy, and Jean Campbell. Charles has also participated in the UCLA Certified Addiction and Drug Abuse Counselor (CADAC) Program. He has been sober since 2001 and has mentored numerous individuals in recovery. He continues to work as a consultant in the financial services industry.
Chris made his start with The Pointe Malibu during our first year of business in 2008, working as a volunteer after relocating to Malibu from Northern California.
Having extensive experience contributing to his family's business in the assisted-living healthcare field and inspired by his natural ability to connect with those suffering from addiction and guiding them into recovery, Chris made the decision to make a career change and permanently join the team at The Pointe Malibu in 2009.
Chris furthered his studies at Loyola Marymount, completing the coursework in Substance Use Disorders in 2012.
As Chief Operating Officer, Chris has been able to assist in helping build and oversee all areas of operations and management at each of our locations.
Chris contributes as a member of our Executive and Ownership Committee and as our longest-standing employee is a connection to almost all of our Alumni!
Meet the Key Members of Our Staff